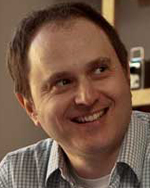 Word: Authority
Guest: Mike Sacks
Bio: You're probably already familiar with Mike Sacks because he's very funny and very prolific. Over the years he's written for Vanity Fair, Esquire, The New Yorker, Time, The New York Times and many, many more magazines. He's also written two fantastic books, And Here's the Kicker: Conversations with 21 Humor Writers About Their Craft and a collection of humor pieces called Your Wildest Dreams, Within Reason. He also co-wrote Sex: Our Bodies, Our Junk along with writers from The Onion, Conan, Bob's Burgers and Vanity Fair. Check out his writing here and his Twitter feed here.
He also has many other credits, too numerous to list here, which you can hear about in this episode. Enjoy!
Discussed: The Capitol Steps, Small Wonder, jail cells and (briefly) Jack Benny.