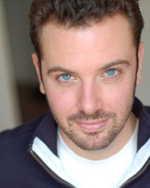 Word: Rootin' Tootin'
Guest: Tim Dunn
Bio: Tim is just a ball of funny energy. Always hilarious, always  ridiculous. Tim has worked as an actor in a wide variety of projects, has been a part of UCB's Maude Night with the teams "mix tape '98," "GORILLA GORILLA," and currently with "Neighbor Boy." He's also been a part of some very long running shows at that theater such as "Brad Sacks Gets a Handjob" and "Waiting for Obama" among others. Check out his website, watch all his videos and be sure to follow him on Twitter while you're at it.
Discussed: News bloopers, The St. Louis Cardinals, the age at death of various public figures, and space simulators.