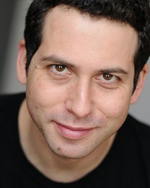 Word: Pepper
Guest: John Frusciante
Bio: John is a comedic jack of all trades. He writes (check out his blog and Twitter feed!), he improvises (he's on the fantastic team Airwolf!), and he directs (check out his newest webseries "Vetting Mitt's Veeps!"). Additionally, he shares a name with the former guitarist of the Red Hot Chili Peppers, which leads to all sorts of entertaining confused tweets directed towards him. Short version: he does a lot of stuff and all of it is great. Check it out!
Discussed: Shared neurosis, The Dew, the Catskills and sleep numbers.
ramseyesscom reblogged this from wonderfulthanks and added:

A return to form with the great John Frusciante! This one is a lot of fun and you'll love it.

wonderfulthanks posted this