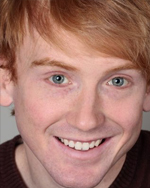 Word: Angels
Guest: Eddie Brawley
Bio: Eddie is a comedy writer, a comedy actor, a video producer and a stand-up comedian. His work has been seen on UCBComedy.com, Landline.tv, and The Onion News Network, and in a number of impov and sketch shows at the UCB Theatre. You can see him performing quite often in NYC. Just check his Twitter feed @ebrawley. Come for the show plugs, but stay for entertaining jokes!
Discussed: The origins of Red Bull commercials, Plato, Byron Allen and our brand new microphone stands!