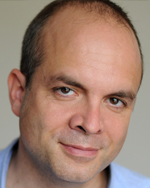 Word: Rap
Guest: Will Hines
Bio: Will Hines is an improv legend 'round these parts, currently performing with the fantastic team "The Stepfathers" every Friday night at the UCB Theatre in NY. You might recognize him from the movie Mystery Team, or perhaps as Fat Professor from the webseries Very Mary Kate or from his stand-up all around NYC. His Twitter account, @willhines, is also a part of the very popular Witstream Twitter platform. He shows up in a ton of web videos, contributes articles to Splitsider, writes a blog, writes another blog about improv and has a Tumblr. This guy is busy creating a lot of great stuff for you, and as you're about to hear, he also knows quite a bit about rap music and other things.
And that's Will Hines.
Discussed: Frank Miller, Kisses on the Bottom, G. Gordon Liddy, and what an idiot Fred Durst is.
reesies likes this
garlock likes this
wonderfulthanks posted this